Another study is out: Americans believe that marijuana (pot) is less harmful than alcohol. A summary of the study was published by the Washington Post with this summary:
A new Pew survey out today provides yet another illustration of the failure of America's drug war. By a nearly five-to-one margin, Americans agree that alcohol is worse for you than marijuana.
Which begs the question: why is it still treated like a controlled substance in more than half of the states? MONEY.
But just saying that doesn't define the problem enough. Like Deep Throat, we have to follow the money to find out who profits from control. When you arrive at the bottomline (and there's always one in these types of things) you find that the prohibition of Marijuana is driven by people who profit from control.
Pharmaceutical companies. They stand to lose a big chunk of revenue – both from legal and illicit sales of their products. In a Marijuana Nation, people who need it can get it; people who want it, can have it – without fear.
Beer breweries. Like big pharma, major beer producers could see some erosion in revenue as people turn to smoking joints rather than consume 6 cans beer a night.
Private prisons. They could lose the inflow of tens of thousands inmates who still go to jail for minor possession violations and cultivation.
Law enforcement unions. The "war on drugs" draws funding from federal grants and bonds, therefore legalized marijuana means many municipal and state law enforcement could lose a chunk of funding. The shortfall may also be transitional as resources are refocused on other law enforcement priorities.
Petrochemical companies. Possibly the biggest losers in a Marijuana Nation. One well-known theory claims that companies like Dupont, Allied Chemical Corporation and Hearst Paper Manufacturing Division of Kimberly Clark, just to name a few, were the first to profit from prohibition. It is completely true that the "hemp" version of marijuana was once a global cash crop for centuries – and the beauty of it is, it is destined to be so again.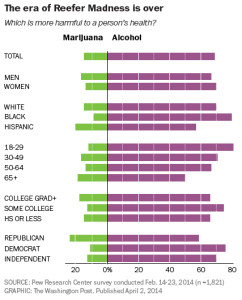 Yes. Here in the United States of America, special interest groups who are willing to spend tens of millions of dollars to protect billions in revenue. And they have been very successful for many decades. Shocker, right? Survey anti-pot groups websites and postings: the same weird logic and false information that comes from lobbyists who have also profited from prohibition. Ah, but now I'm starting to sound like one of those hemp conspiracists. Some folks don't agree with the idea that industries might conspire against another industry to leverage a business advantage. Alternet's Steven Wishnia posted Debunking the Hemp Conspiracy in
2008Â with a impressive study that reveals a gradual social intolerance for the plant that led to prohibition. Â 
so many people believe in the "hemp conspiracy"? First, it's the influence of The Emperor Wears No Clothes ; many people inspired to cannabis activism by Jack Herer's hemp-can-save-the-world vision and passionate denunciations of pot prohibition buy into the whole "conspiracy against marijuana" package. Another is that many stoners love a good conspiracy theory; secret cabals are simpler and sexier villains than sociopolitical forces. The conspiracist worldview, a hybrid of the who-really-killed-the-Kennedys suspicions of the '60s left and the Bilderbergs-and-Illuminati demonology of the far right, is especially common in rural areas and among pothead Ron Paul supporters. Most people don't have the historical or political knowledge to dispute a conspiracist flood of detailed half-truths. – Steven Wishnia, Alternet
For all his snakiness,
Wishnia makes a few good points. But his rationale is too precise; his conclusion is too clean. Yes, potheads love a conspiracy, but he forgets (or doesn't want to acknowledge) that conspiracy is like folklore; there's always just enough fact to stick out like a smoking bong.
Consider the effect that a restored hemp industry could have on textiles and other industries. Hemp is quite useful, used for centuries in the manufacture of everything from rope to canvas to clothing. Hemp production would end absolute control over textiles and other hydrocarbon dependent products. Domestic hemp production might decrease our dependence on foreign textiles. Note also that cultivation of hemp is cheap and environmentally sustainable. If that's the case now, could it also have been the case when Marijuana was made illegal?
By the way, hemp is marijuana is cannabis. Same basic plant, same prohibition, different names.
My favorite marijuana conspiracy is the one that says that smoking weed will increase incidence of disease. The Hearst "yellow journalists" loved to poke at that, and it's actually true – to a point. The fact is, anything done in excess is bad for you. What about moderate use? Moderate users have been smoking pot for centuries. If there were any direct effects from smoking weed (e.g., cancer or other disease) we'd have empirical data. But we don't. Do you know why? Because there is no direct effect. NORML released this well-written and fairly comprehensive report on various medical studies. So this amounts to 'another' bottom line for legalization: no conclusive evidence, no direct cause-effect relationship between Marijuana and disease. Here's a link to the NORML report: http://norml.org/component/zoo/category/cannabis-smoke-and-cancer-assessing-the-risk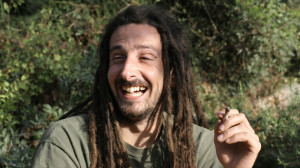 When the Tea Party first emerged, I was inspired by their platform to limit government's reach and let me live my life as I choose. As an adult, tax paying citizen, I am entitled to make decisions about my personal enjoyment. As long as my choices do not infringe on the rights of others, then what I do is my business, nobody else's. Unfortunately, the Tea Party was hijacked by the Christian social agenda and got sidetracked by a dozen other little agendas that never made sense to me. Yet, the dream lives on. 
Twenty states and the District of Columbia now have laws legalizing marijuana in some form (see MAP). Colorado and Washington state have recently granted full legalization for recreational use, while the others issue individual permits for medicinal use of marijuana. Support is strong for major changes and I believe that very soon, Marijuana will be granted federal legalization. 
Now is our chance to end this wasteful and horribly distorted prohibition. More of us need to stand up and speak up. Marijuana nation IS rising. But it needs our constant vigilance. Â